Sirens
~ a Contemporary Water Ballet ~
~ Charming Yet Deadly ~
NZ's first water ballet in 50 years! Can you resist the Sirens call?
Wednesday 23 February – Sunday 27 February 2011 9:00pm 
Parnell Baths, Auckland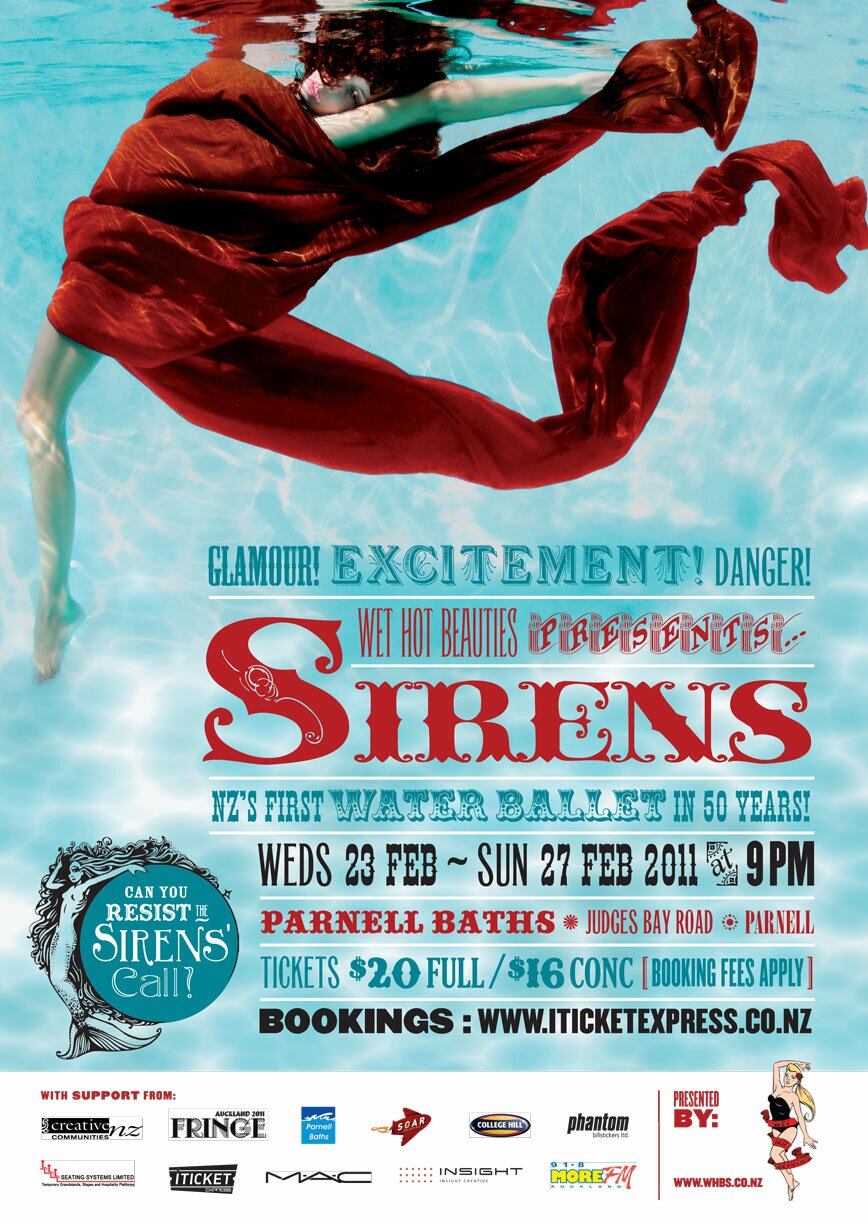 For the first time in 50 years … The glorious Wet Hot Beauties presents Sirens, a fantastical 1930s & 40s inspired Water Ballet with a cheeky modern twist as part of the Auckland Fringe Festival 2011.
Water nymphs as you've never seen them before. Watch and be amazed as seventy salty seductresses lure mighty sailors to their doom. Broken-hearted and hungry, these mermaids from the deep will not be satisfied until they have what they want – men!
Based at the historic salt-water Parnell Baths, the Wet Hot Beauties glide in spell-binding synchronicity with Art in mind. Muses with bright red smiles and pin-up chorus-girl style are guaranteed to beguile and delight you.
An Auckland Fringe Festival rain or shine outdoor event – B.Y.O. Umbrella.