Trilogy presents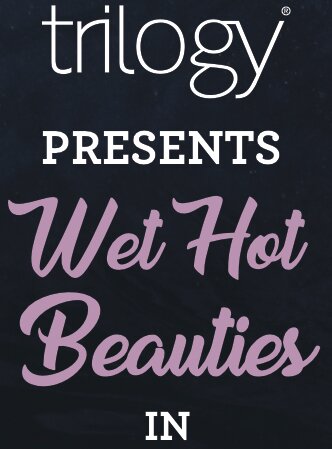 We are absolutely thrilled to announce Trilogy is presenting the Wet Hot Beauties in Sea Change!
We love that Trilogy, like us, are concerned with women's wellbeing & making people feel good in their own skin.
"We're delighted to be partnering with Wet Hot Beauties to bring you the Trilogy season of Sea Change. At Trilogy we believe true beauty is real beauty – being comfortable in your own skin, looking good because you're feeling great (not the other way around) and being honest about what really matters – looking after our planet and the people on it. We love the courageousness of the women of Wet Hot Beauties and their message of encouraging women to love and accept themselves." says Amy Saunders, Trilogy.
We are stoked Trilogy is committed to the crusade for empowerment and joy. And we are super grateful for their support directly contributing towards creating a super beautiful and splashtacular Sea Change season for you to enjoy!
BOOK TICKETS NOW.
Sea Change is more than a show ­– it's a movement!  A siren's call to others to shine bright like a diamond.
A powerful war cry to join the Wet Hot Beauties on the crusade to create joy one dive bomb at a time.
Sea Change is coming.